Cleveland is a beautiful city located in Ohio, United States. With a population of over 380,000 people, it is the second-largest city in the state. Known for its rich cultural heritage, Cleveland offers visitors and residents alike a wide range of attractions and places worth visiting in Cleveland.
They include some world-class museums, beautiful parks and outdoor spaces. The city is also famous for its diverse cuisine, particularly its iconic corned beef sandwiches and pierogies. Cleveland is home to several professional sports teams.
Some of them are the Cleveland Cavaliers, Cleveland Browns, and Cleveland Indians, making it a hub for sports fans. Now, let's take a look at some of the fascinating attractions in this city:
1. Cleveland Museum of Art
The Cleveland Museum of Art is a world-renowned art museum located in Cleveland, Ohio. With a vast collection of artworks from around the world, it is one of the most comprehensive and diverse art museums in the United States. The museum's collection includes works from ancient Egypt, Europe, Asia, and the Americas.
Some of the most notable works in the museum's collection include paintings by Vincent van Gogh. You'll also find paintings of Pablo Picasso, and Claude Monet, as well as ancient Greek and Roman sculptures. The museum also hosts a variety of temporary exhibitions, lectures, and events throughout the year.
2. Cleveland Museum of Natural History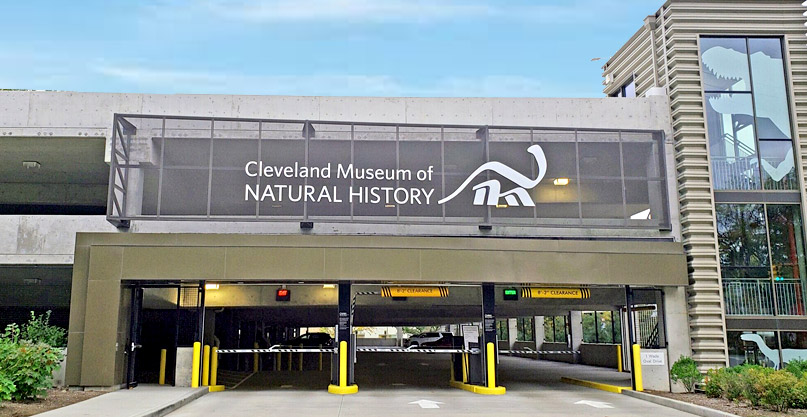 Located in University Circle, Cleveland, Ohio, Cleveland Museum of Natural History is a world-class museum. The collections here feature over 4 million specimens. This makes it one of the most comprehensive natural history collections in the country.
You can explore a range of exhibits in the Shafran Planetarium and Ralph Mueller Observatory. The museum also features a variety of programs and events, including lectures, workshops, and interactive exhibits for visitors.
3. The Great Lakes Science Center
This is a hands-on science museum located in downtown Cleveland, Ohio. It has over 400 interactive exhibits. The museum offers visitors of all ages an engaging and immersive experience exploring the wonders of science and technology.
The center's exhibits cover a range of topics. They range from space exploration and renewable energy to the Great Lakes ecosystem and the human body. The museum also features a variety of educational programs, including workshops, summer camps, and school field trips.
Visitors can also explore the NASA Glenn Visitor Center. It showcases the history of space exploration and the role of NASA's Glenn Research Center in advancing space technology.
4. The Cleveland Botanical Garden
Visitors to this botanical garden can explore a variety of themed gardens. They include a Japanese Garden, a Rose Garden, and a Hershey Children's Garden. These gardens feature interactive exhibits and play areas for kids. The garden also houses a glasshouse complex, featuring a range of biomes.
You'll come across a spiny desert and a rainforest showcasing a diverse range of plant species from around the world. The garden also hosts a variety of events, from summer concerts to seasonal plant shows. The Cleveland Botanical Garden is a tranquil oasis in the heart of the city for nature lovers and families alike.
5. Cleveland Metroparks Zoo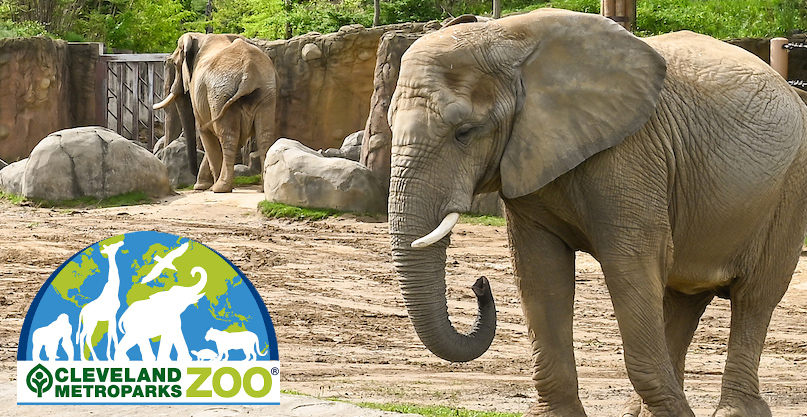 Spanning over 180 acres, the Cleveland Metroparks Zoo features a diverse species of animals. They have been brought here from around the world and include elephants, lions, giraffes, and gorillas. You can witness a range of habitats, from the African savanna to the tropical rainforest.
It gives you the chance to experience up-close encounters with the animals through a variety of interactive exhibits and programs. The zoo also features a variety of attractions, including a 4-D theater, a zip line course, and a summer water park.
6. The Greater Cleveland Aquarium
This aquarium gives you an immersive aquatic experience. You can explore a variety of aquatic beings from the freshwater rivers of Ohio to the deep sea habitats of the Pacific. The aquarium is home to diverse aquatic species including sharks, stingrays, and a variety of other marine beings.
Visitors can also participate in interactive experiences, such as touching stingrays or feeding fish. The Greater Cleveland Aquarium is ideal for anyone interested in the wonders of the underwater world.
7. Playhouse Square
This excellent performing arts center is located in the heart of downtown Cleveland, Ohio. It is the largest performing arts center outside of New York City. The Playhouse Square comprises several theaters and stages. They are the historic Ohio Theatre, Palace Theatre, and State Theatre.
Playhouse Square is home to a variety of performing arts organizations. Some of them are the Cleveland Orchestra and the Cleveland Ballet. It also hosts touring Broadway shows, concerts, and comedians. You'll find a range of restaurants, bars, and retail shops at Playhouse Square. This makes it lively destination for locals and tourists.
8. The Museum of Contemporary Art (MOCA)
This is a cutting-edge museum located in the Uptown district of Cleveland, Ohio. The museum showcases contemporary art from around the world, with a focus on emerging and mid-career artists. MOCA Cleveland hosts a variety of exhibitions, from solo shows to group installations.
They'll challenge you to think critically about current social, cultural, and political issues. The museum also features a range of public programs, including artist talks, performances, and film screenings. They provide great opportunities for audiences to engage with contemporary art and artists.
9. Cleveland Metroparks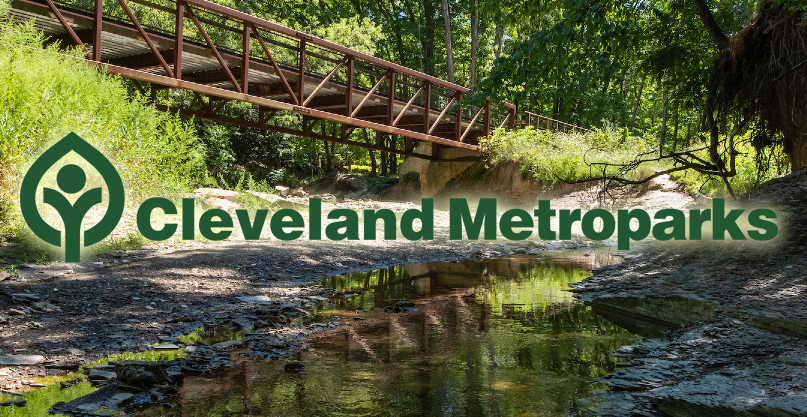 A vast network of parks and recreational areas, Cleveland Metroparks are located throughout the greater Cleveland area. Covering over 23,000 acres, the Metroparks offers visitors a range of outdoor activities. These activities range from hiking and biking to fishing and kayaking.
The park system features a variety of natural environments, including forests, wetlands, and beaches. They are home to a diverse array of plant and animal species. The Metroparks also hosts a variety of seasonal events and programs, including concerts, festivals, and nature walks.
10. The USS Cod Submarine Memorial
The USS Cod Submarine Memorial is a historic World War II landmark on the shores of Lake Erie. It is open for guided tours, offering visitors an immersive experience exploring life aboard a real submarine. Visitors can explore the tight quarters, view the sleeping and dining quarters. You can also learn about the history of the submarine and its crew during World War II. The submarine also features a variety of artifacts and exhibits, including torpedo tubes, periscopes, and depth gauges.